Browse the image collections: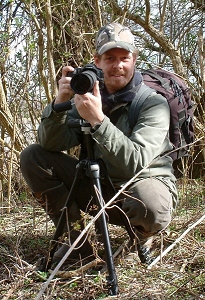 Welcome to this continues changing exposition.

Here you'll find carefully created pictures of the Dutch National Parks "De Biesbosch", "De Weerribben" and other beautiful areas like the Alblasserwaard and Voornes Duin. Birds, insects, reptiles and landscapes can be admired here.

Back in 1997 I started with nature photography as a way to relax, but also to promote Dutch nature. That's the primary reason for the images to be published under the Creative Commons license "cc-by". This license stipulates you can use these images freely as long as my name is mentioned as the photographer.


Those images are accompanied with the icon:

I was a member of the "Natuurfotografen Drechtsteden" (NFD). The NFD is a member of the "Natuurfotografen Verbond Nederland" (NVN). The NVN is partner of the International League of Conservation Photographers (iLCP).
The code of conduct issued by the iLCP is something that I subscribe to wholeheartedly and all images on this site comply to these rules.