Marco Hebing
Photography
Back
For higher resolutions, please contact me: marco@hebing.net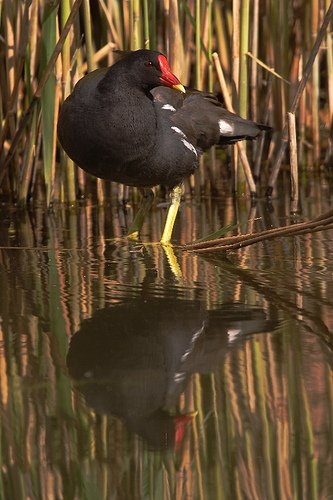 Common Moorhen
Moorhen on reeds in the water with reflection. Moorhens are often confused with coots by people how are not to familier with the birds in their own backyard. Here, you can see clearly they are no where near alike. The beautifull red beak and yellow legs really stand out, where the coot has a white beak and blaze with black legs.




Published under the Creative Commons license "cc-by".
(Free to use when attributed.)
All images where created following the
ethical standards as set by the International
League of Conservation Photographers.