Marco Hebing
Photography
Back
For higher resolutions, please contact me: marco@hebing.net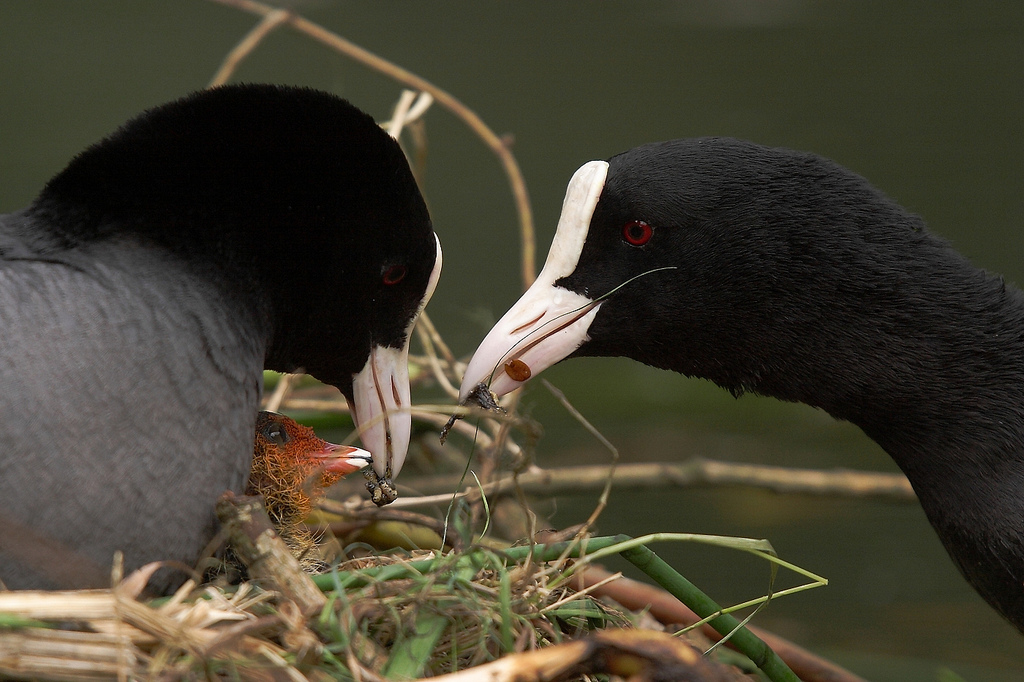 Eurasian Coot
Eurasion Coot pair feeding their chick on the nest. I'm not a fan of bird nest photography, but these Coots decided to nest in my own backyard and didn't mind my presence. Here, the chick is being fed with catterpilars that fell in the water.




Published under the Creative Commons license "cc-by".
(Free to use when attributed.)
All images where created following the
ethical standards as set by the International
League of Conservation Photographers.