Marco Hebing
Photography
Back
For higher resolutions, please contact me: marco@hebing.net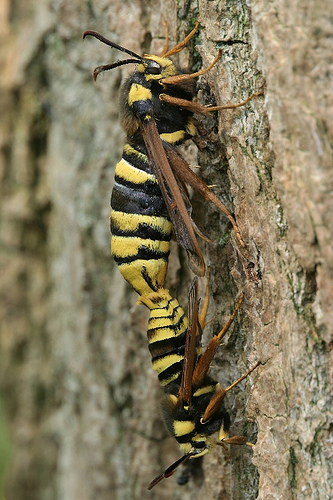 Hornet Moth
These two Hornet Moths mating is a truely rare site in the Netherlands. They look very much like Hornets, but are in fact butterflies. They imitate the Hornet, so birds leave them alone.




Published under the Creative Commons license "cc-by".
(Free to use when attributed.)
All images where created following the
ethical standards as set by the International
League of Conservation Photographers.